One morning, before sunrise, we arrived in Beng Mealea, 65 kilometers (40 miles) from Siem Reap, Cambodia and in the Angkor Archaeological Park. As we
Read More »
Introduction I finally made it to the Kumbh Mela where I… …observed thousands of Hindu pilgrims bathing in the Sangam, the confluence of the Ganges,
Read More »
Introduction Even though I have visited India several times, this was my first trip to Mumbai. I knew it was the target of a deadly
Read More »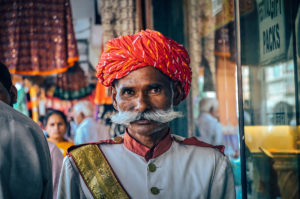 Overview India is incredibly interesting with a Babel of tongues, every color-shade and style of clothing, melodramatic Bollywood entertainment, a wide range of climatic
Read More »
We are sitting in a French restaurant in a quiet locale enjoying a three-course meal with sumptuous wine. Outside, we hear chants from a centuries-old
Read More »
Introduction We finally made it to the Maldives from Sri Lanka. From the Velana International Airport, we flew over many of the country's islands. We
Read More »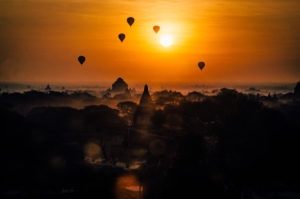 Bagan is an incredible archaeological site, in the class of the Giza Pyramids, Angkor Wat and Machu Picchu, but is not nearly as well known.
Read More »
Overview The number one thing most people associate with Nepal is Mount Everest and other massive mountains. In fact, eight of the highest mountains in
Read More »
Introduction We were impressed by several interesting memorials and temples we saw in Colombo, including this lion statue in front of a stupa… …the Red
Read More »
Introduction We entered Jaffna not knowing what to expect. We found the central food market was lively despite decades of civil war… …the people
Read More »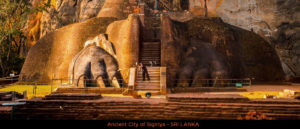 Introduction We explored the Cultural Triangle, the center of Sri Lanka history, where we saw Buddhist statues and wall paintings in Dambulla Cave… …the
Read More »
Introduction I knew a little about different ethnic groups living in Sri Lanka, including the Sinhalese, who are mostly Buddhist… …and the Tamils who
Read More »
Introduction Hanoi is one of my favorite cities in the world. As with the rest of Vietnam, it is young and beaming with energy, optimism
Read More »
Introduction I can't remember how and when in my childhood when I associated strange, hump hills with Vietnam. However it impregnated my brain, this iconic
Read More »
Introduction We were slowly sailing by karst peaks on the Nang River. We occasionally saw someone walk through the dense forest. We passed through a
Read More »
Introduction As we walked in the chilly air down a steep mountain path, we saw a panorama of formidable mountains with serpentine rice terraces. Our
Read More »