The scenic drive from San Francisco to Los Angeles is one of the best American road trips, offering rocky coasts, wide beaches, hiking trails, charming towns, historic mansions, and wildlife viewing. You can spend as little as two days or over a week exploring, not counting the time spent in SF and LA. This itinerary is for three days with my favorite places.
How We Traveled Highway 1
In September 2019, my wife Khadija and I flew from New York City to San Francisco International Airport (SFO) to attend a wedding in Big Sur. Afterwards, we had to catch a plane to Fiji from Los Angeles International Airport (LAX). We could've driven back to San Francisco, spent a day there and flew to LAX, but it wasn't enough time in SF for the effort.
We decided instead to drive from SFO to LAX, as Khadija had never seen this beautiful stretch. We rented a car from Thrifty for five days, dropping off at LAX. We spent an equivalent of two days on wedding activities and three days touring the coast.
We took the legendary Highway 1, which sometimes merges with U.S. Route 101, and is either next to the coast or nearby.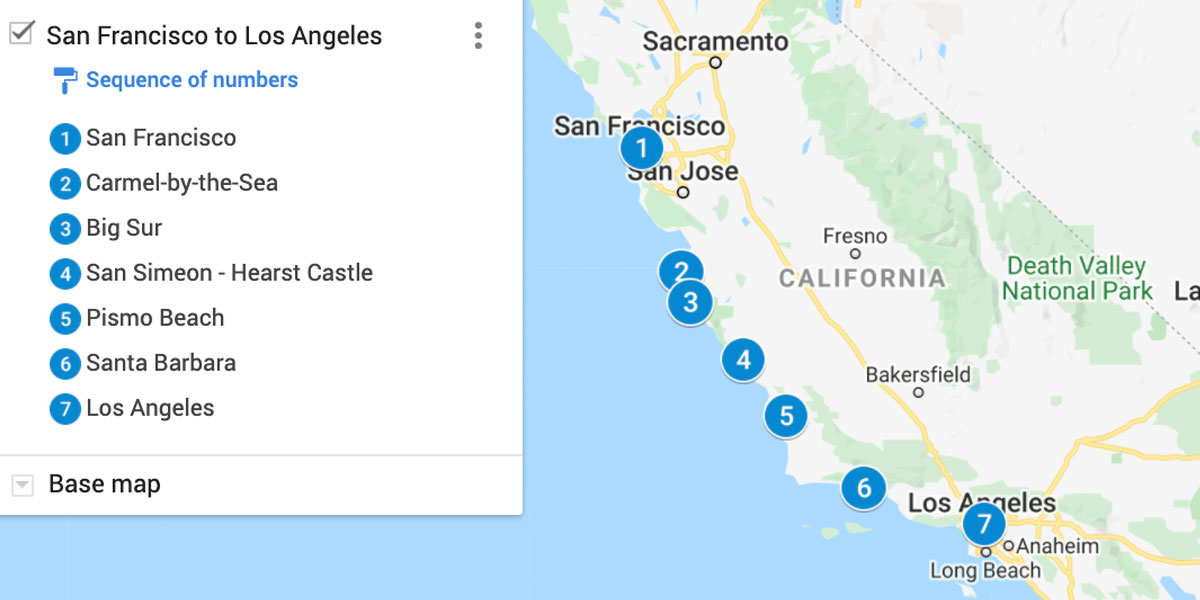 The distance is about 450 mi (725 km) and takes about 9 hours to drive without stopping. Of note, alternatively driving inland on Interstate 5 is a little less than 400 mi (650 km) and takes 6 hours, but it's not nearly as exciting.
Carmel-by-the-Sea
Carmel-by-the-Sea or Carmel is a famous city known for its crescent beach and former mayor and actor Clint Eastwood. The idyllic beach caters to individuals, couples, families, and their dogs. Even in mid-September, people come to walk, play, and picnic.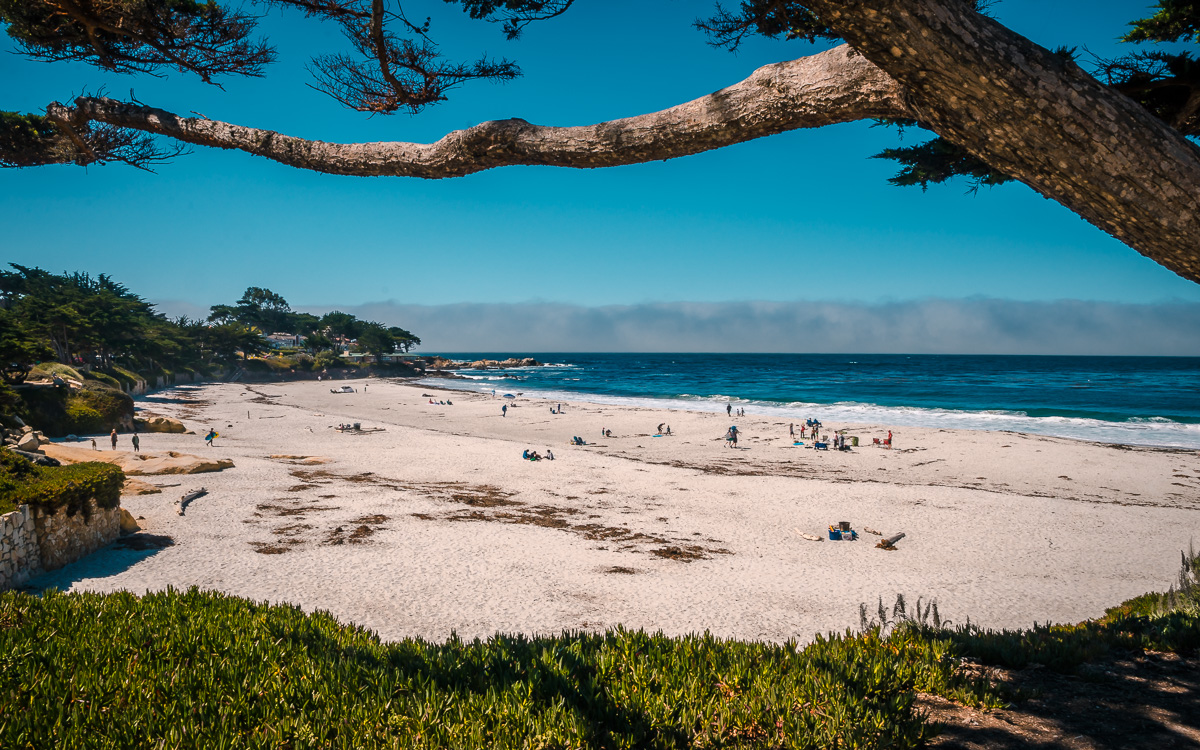 Carmel is also home to art galleries, historic sites, boutiques, and restaurants. We had a healthy snack at Café Carmel in the middle of the village.
Big Sur
Big Sur is an unincorporated stretch between Carmel and San Simeon. The most iconic section of the entire Highway 1 route is the 70 mi (110 km) section of the Big Sur Region between Malpaso Creek near Carmel in the north and the San Carpoforo Creek near San Simeon in the south.
We drove there in the afternoon with fog rolling in and covering part of Bixby Bridge.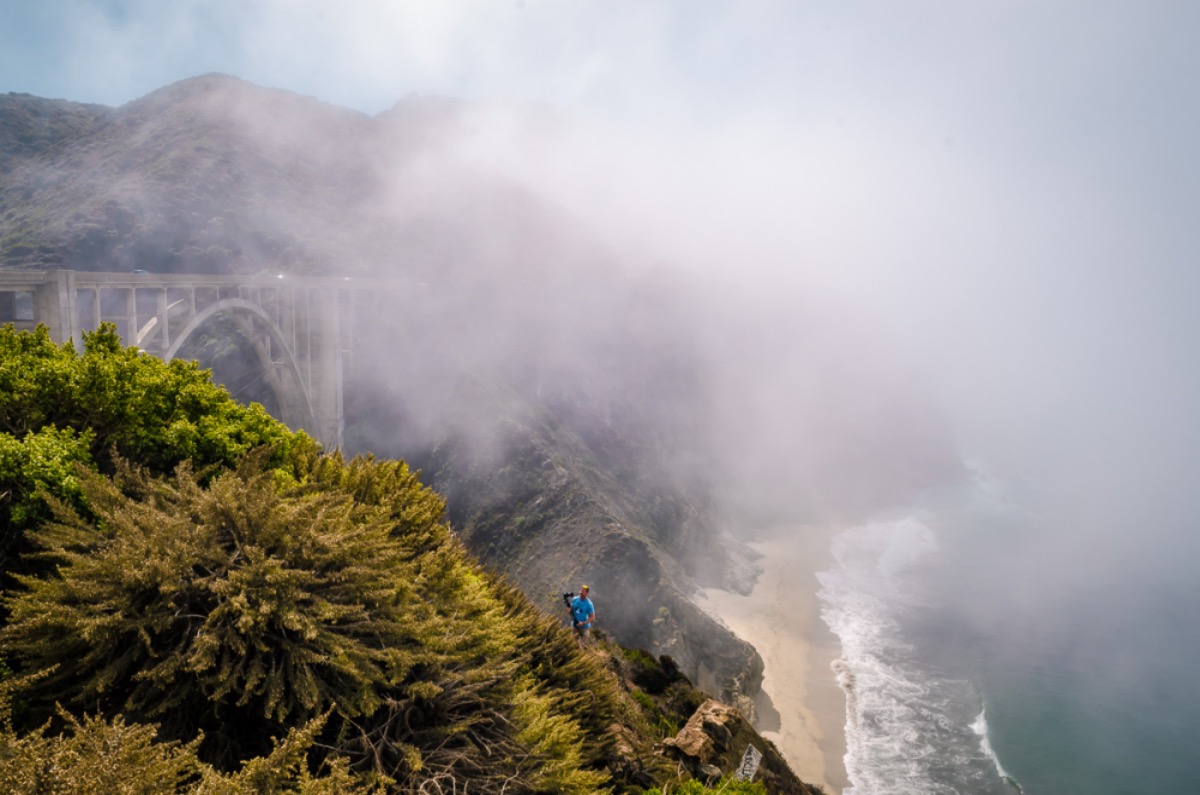 This region has limited cell and internet service, which meant we had more time for picture-taking and seeing the rugged and pristine beauty of its shores and mountains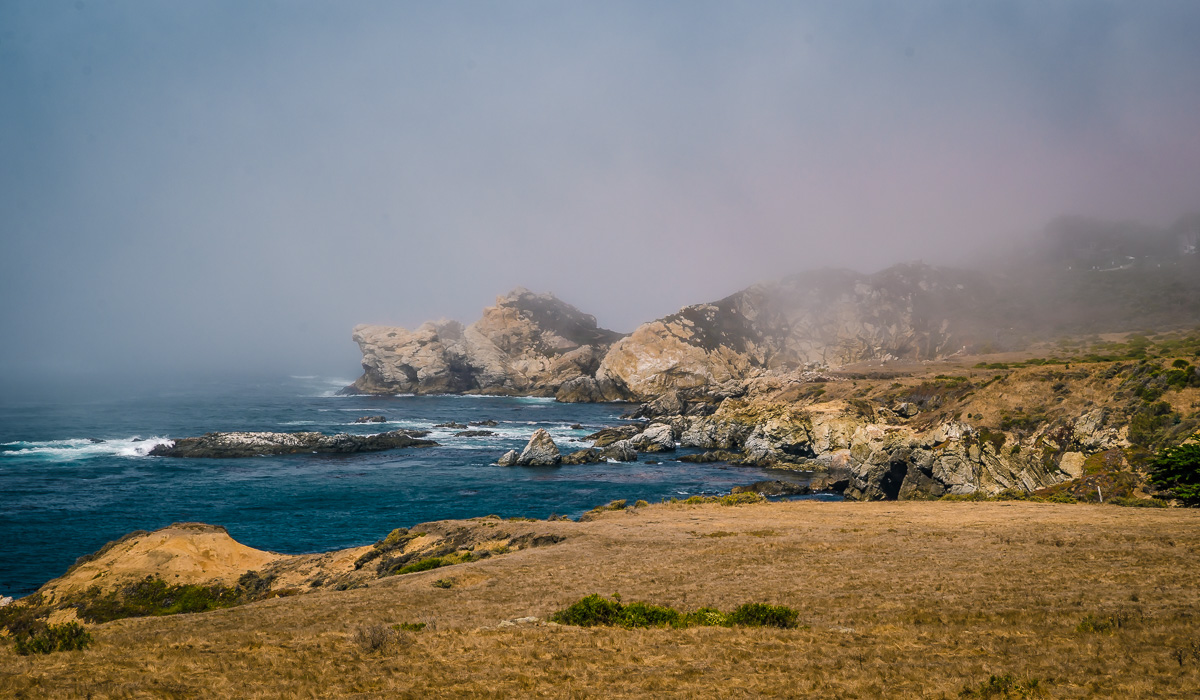 While attending the wedding, we stayed at Glen Oaks Big Sur, a hotel located about 15 minutes south of Bixby Bridge. We liked the modern-rustic vibe and is close to many hiking trails. In this sunny location, we had breakfast and dinner at the Big Sur Roadhouse, which serves Californian cuisine made from locally sourced organic ingredients. You can't miss it, as it has a classic truck outside worthy of the restaurant's film noir name.
The wedding was held in the forest at the Ventana Resort, a 5-star complex with rooms providing great views of the ocean and the wooded landscape. The groom, Evan, was my tech support while he was in middle and high school and is now a Silicon Valley engineer and entrepreneur, and his bride, Laura, is a successful professional.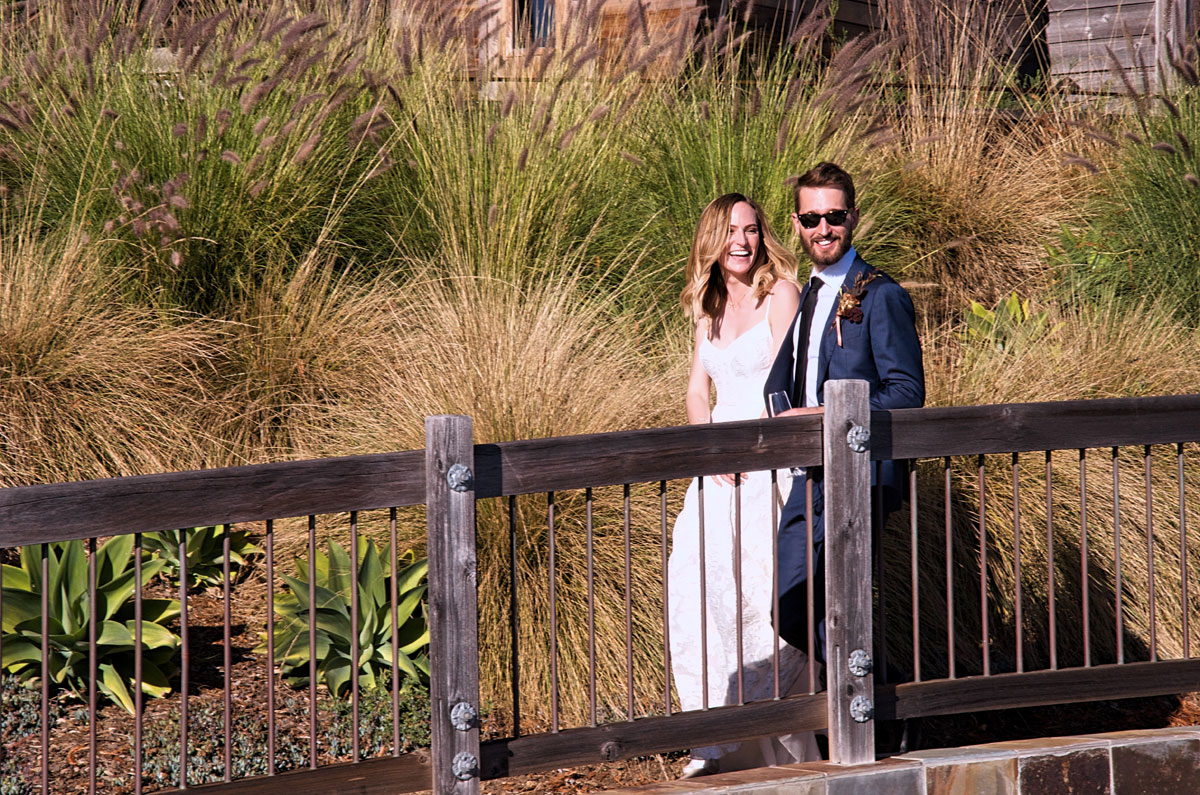 Here is Khadija with our friend Caitlin, mother of the groom.
At night, the moon rising over the mountains was a spectacle that many marveled at while taking a break from the music and dancing.
This was a special experience since I've known Evan since he was a preschooler and seen his remarkable growth into an incredibly talented individual.
Piedras Blancas Elephant Seal Rookery
The long boardwalk at Piedras Blancas is an excellent place to see elephant seals. It's seven miles north of San Simeon and free and open every day of the year.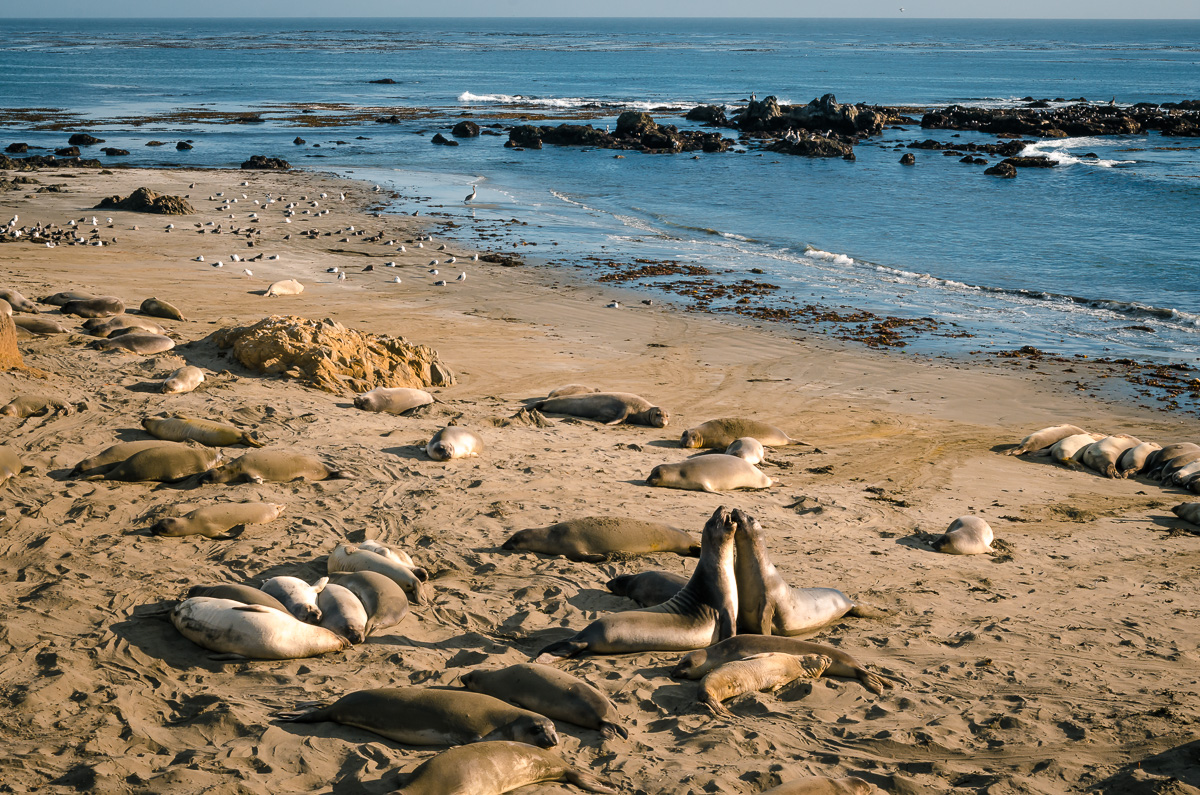 The northern elephant seal spends eight to ten months a year in the ocean. Even though it's an air-breathing mammal, it can dive up to 1,750 m (5800 ft) deep for periods of fifteen minutes to two hours. It migrates thousands of miles and twice a year returns to a land-based rookery for breeding, birthing, and molting.
William Randolph Hearst Memorial Beach
Located directly across Highway 1 from the Hearst Castle is the William Randolph Hearst Memorial Beach, where you can also walk on the pier and see a wide variety of birds and, if lucky, migrating humpback whales.
It's a popular destination for hiking, swimming, fishing, kayaking, and picnics.
Hearst Castle
This is one of the major historical attractions in the United States. Hearst Castle is the collaboration between mega-rich and eccentric William Randolph Hearst and America's first- famous-female architect Julia Morgan. Hearst inherited and bought 250,000 acres (100,000 hectares) and started his never-ending project of building a sprawling home to house his massive art collection and entertain celebrities, politicians, and titans of business of the 1920s to 1940s. Hearst, his castle, and his extravagant life were the basis of Orson Welles' 1941 film "Citizen Kane."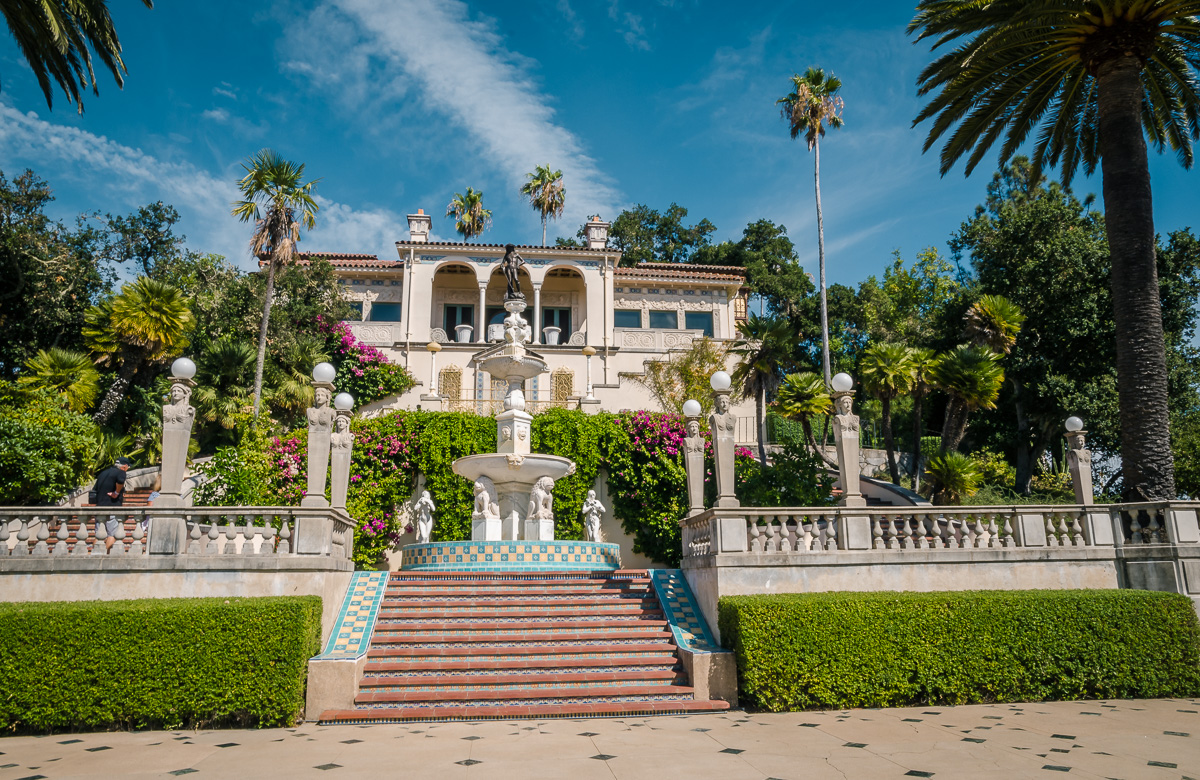 To enter, you drive to the Visitor Center, buy tickets (which can also be purchased online) and then take a bus up the mountain to the mansion. From the bus, you see some of the animals left from what was once the world's largest private zoo. There are many books written about the architecture and art, but here are a few of the things which stood out to me.
The outside of the home has an incredible number of statues, such as "The Three Graces" fountain.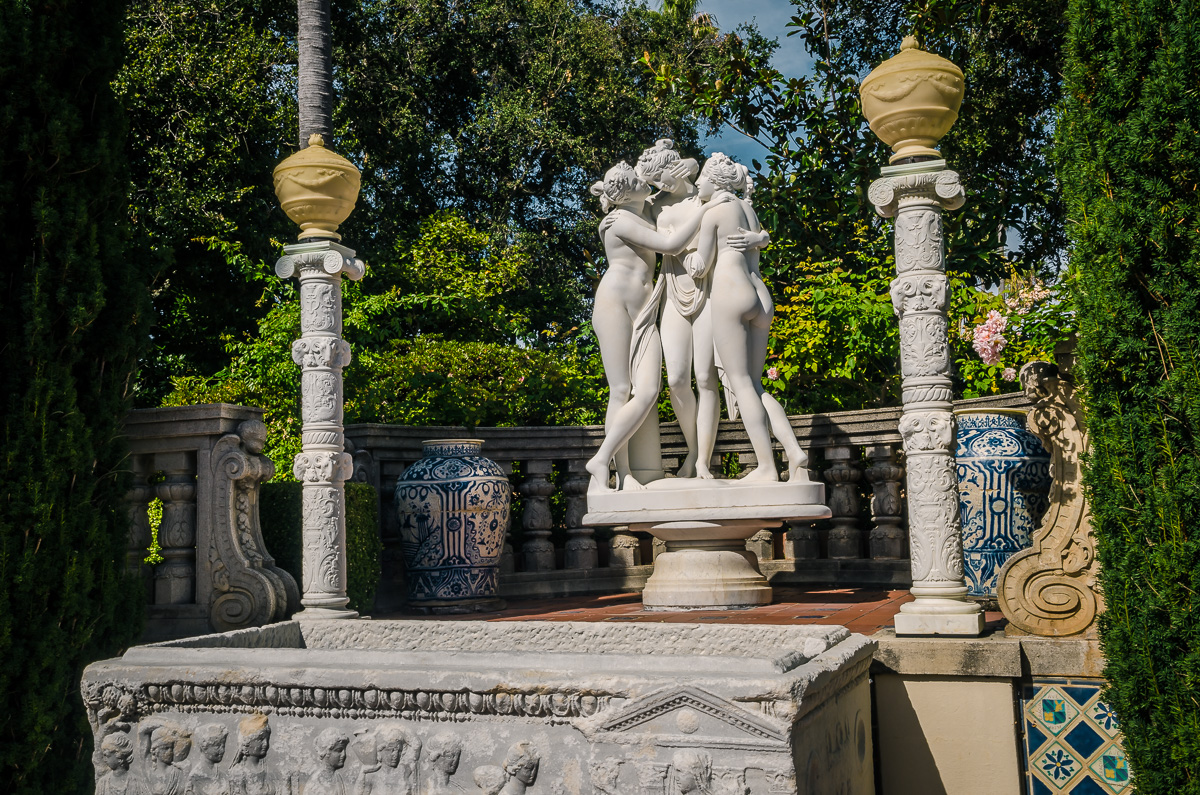 Some are originals, dating as early as Egyptian Pharaonic times, but most are copies, including the 15th-century statue of David by Donatello.
There are two incredible pools, the outside Neptune Pool…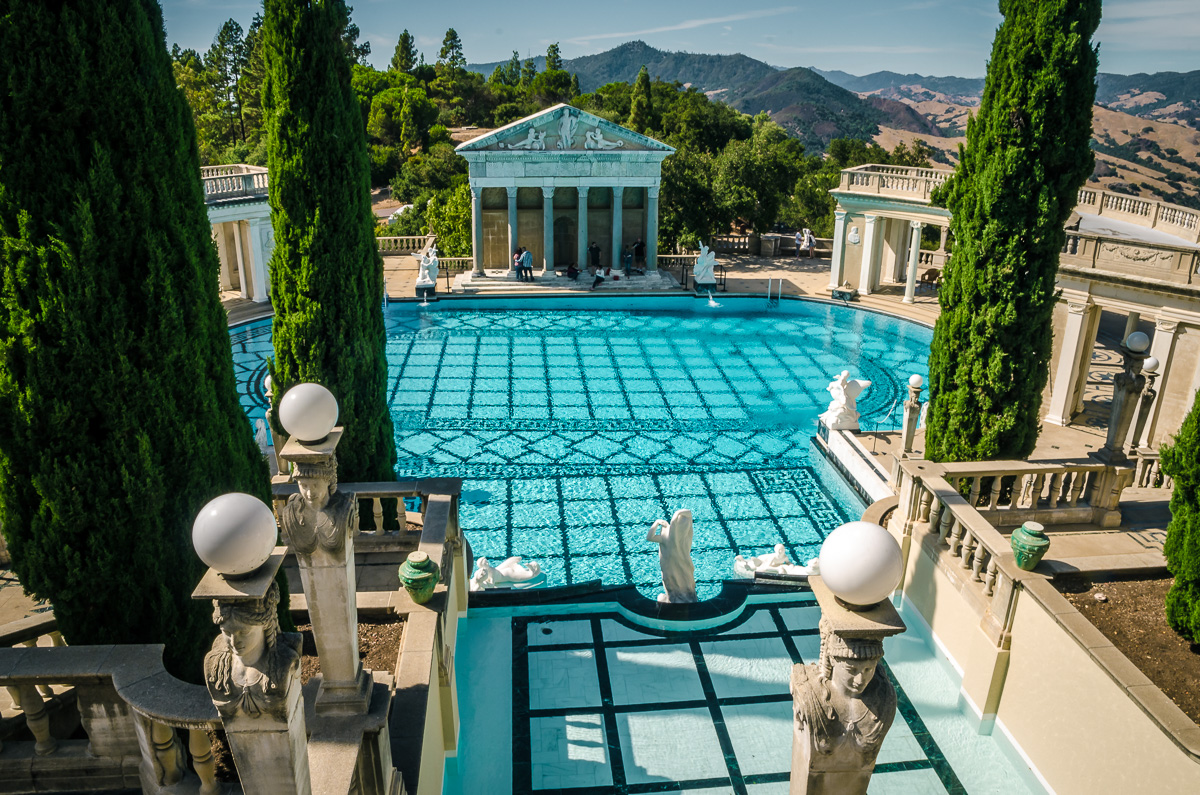 and the Roman Pool.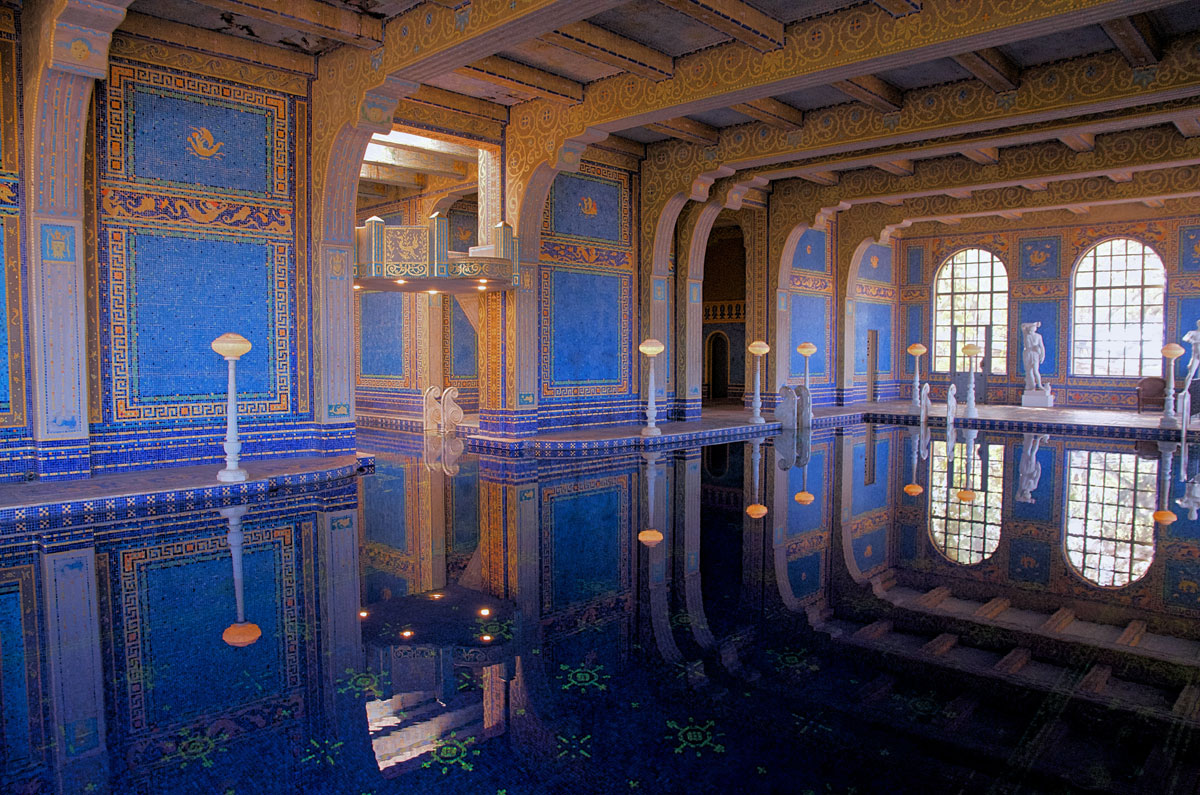 The home had many social rooms with giant tapestries, fine-woven carpets, gothic doorways, and dark-wood, medieval furniture, including the dining room…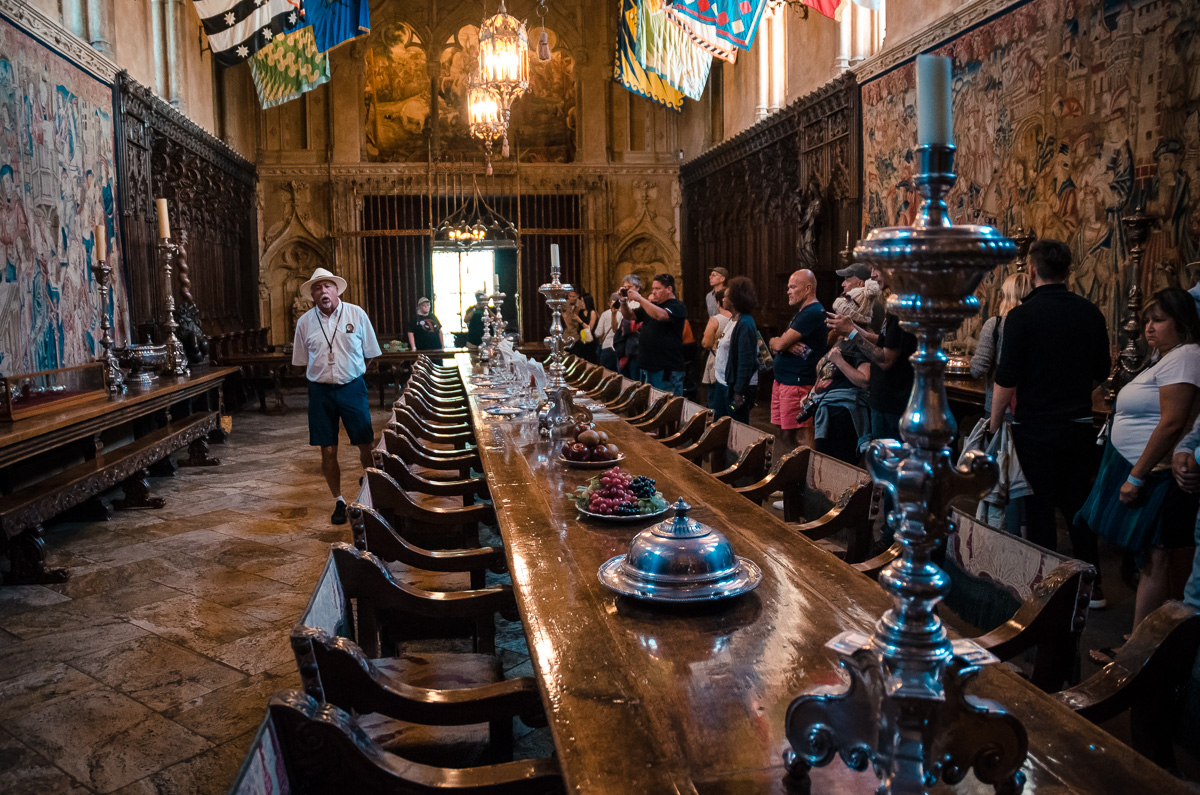 and the pool-table room.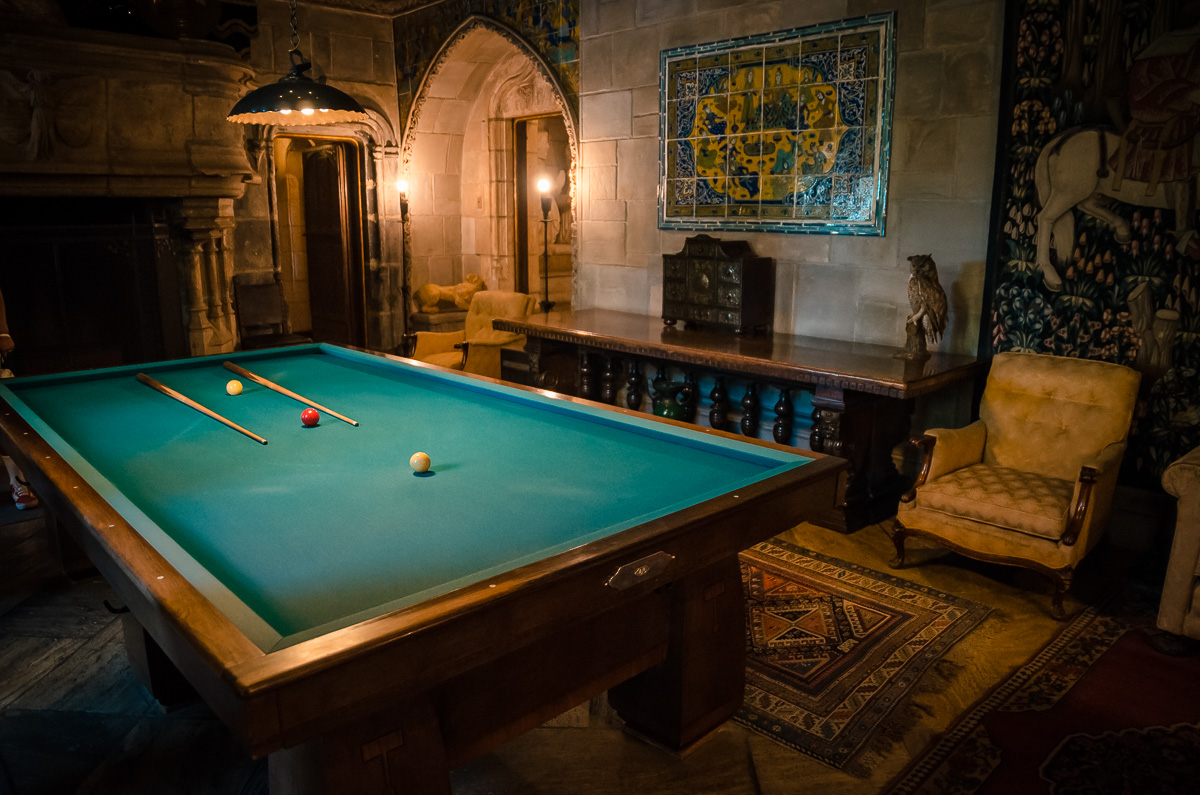 Hearst created America's largest newspaper chain at the time and was notorious for sensational stories, some with dubious accuracies, such as Spanish atrocities in Cuba, which helped propel the U.S. into war in 1898 against Spain. His heirs have kept the business privately-owned and successfully transitioned it beyond newspapers to television and radio stations, cable networks, and financial, medical, and digital information services.
San Luis Obispo
We stopped in San Luis Obispo (Bishop St. Louis) for dinner at the Oasis Restaurant owned and operated by Chef Karim Ben Brahim. We had authentic Moroccan dishes that satisfied our hunger after traveling all day. Afterward, we leisurely had cappuccinos at Kreuzberg Coffee Company while identifying the portraits of famous artists on the café's walls.
San Luis Obispo is famous for the 1700s Mission San Luis Obispo de Tolosa, but we didn't have time to visit it the next morning. San Luis Obispo is 13 miles southeast from the impressive Morro Rock (which I could not photograph because it was dark and foggy) and the same distance northeast of Pismo Beach.
Pismo Beach
Pismo Beach is an archetypal beach town and has my favorite pier in the world.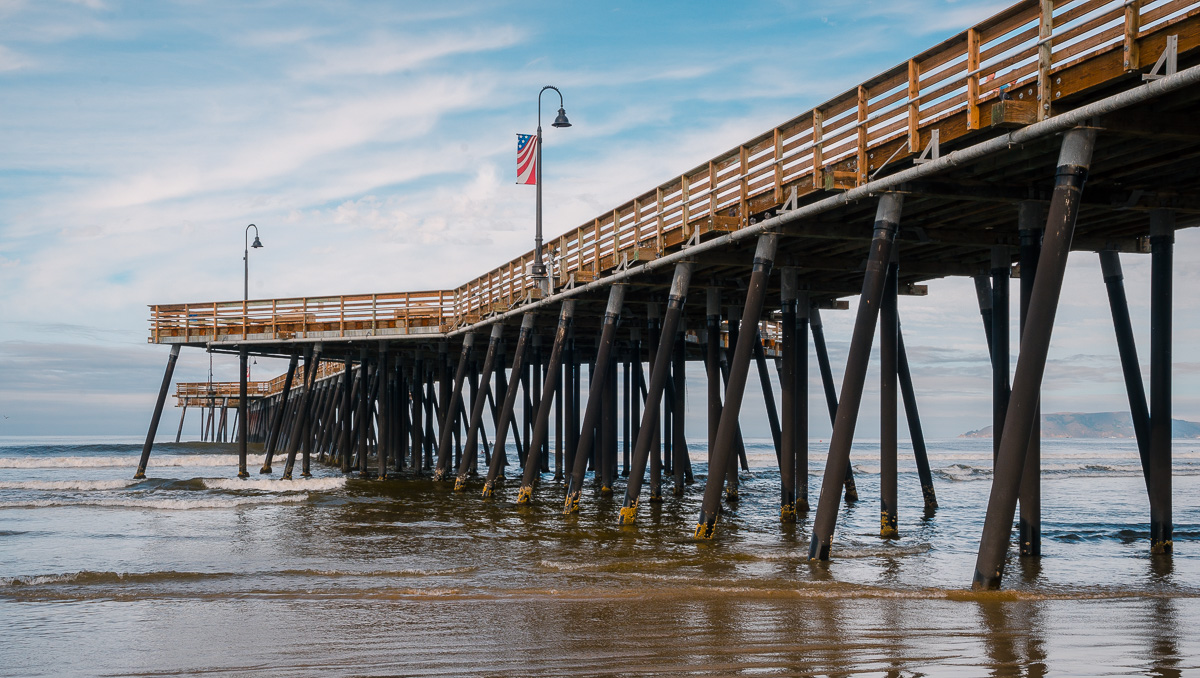 We stayed the night at the Sandcastle Hotel a few steps away from the beachfront. In the morning, we walked on the pier, boardwalk, and beach and in the adjacent shopping area.
From the pier, there's a great vista of the hills surrounding this coastal valley.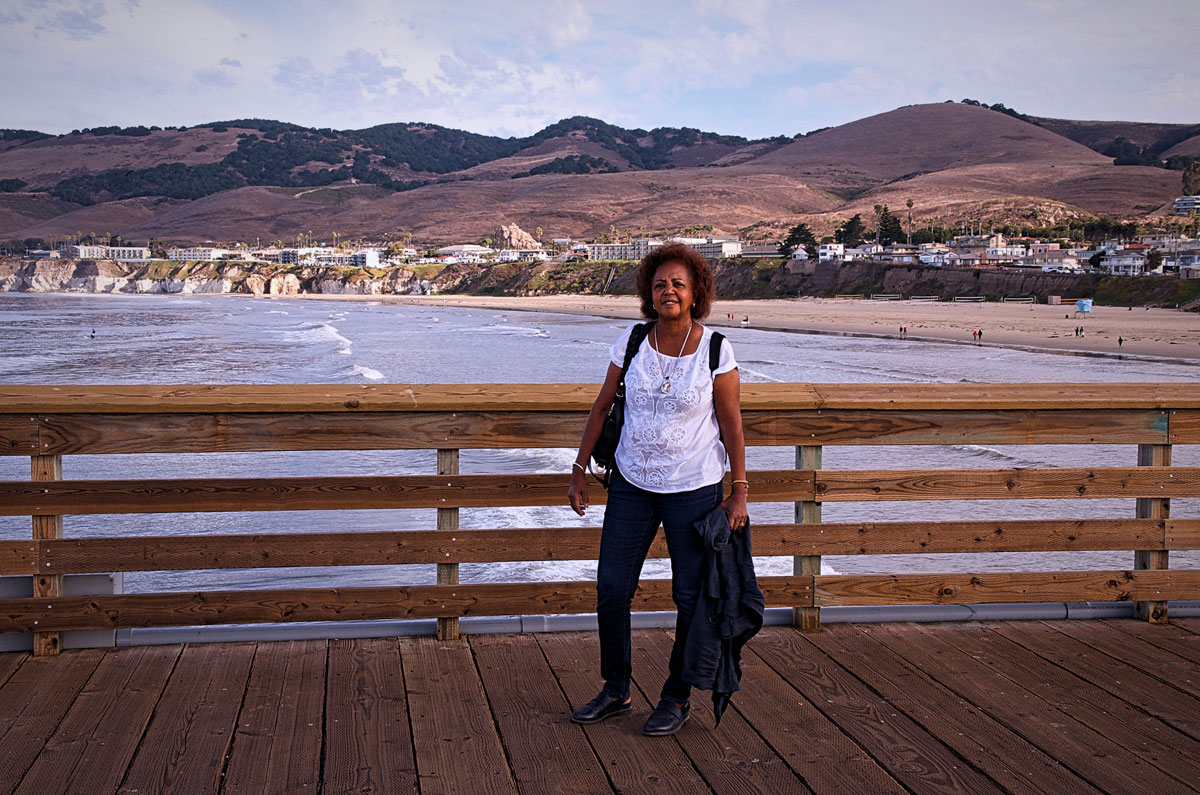 A real treat was watching the dozens of surfers.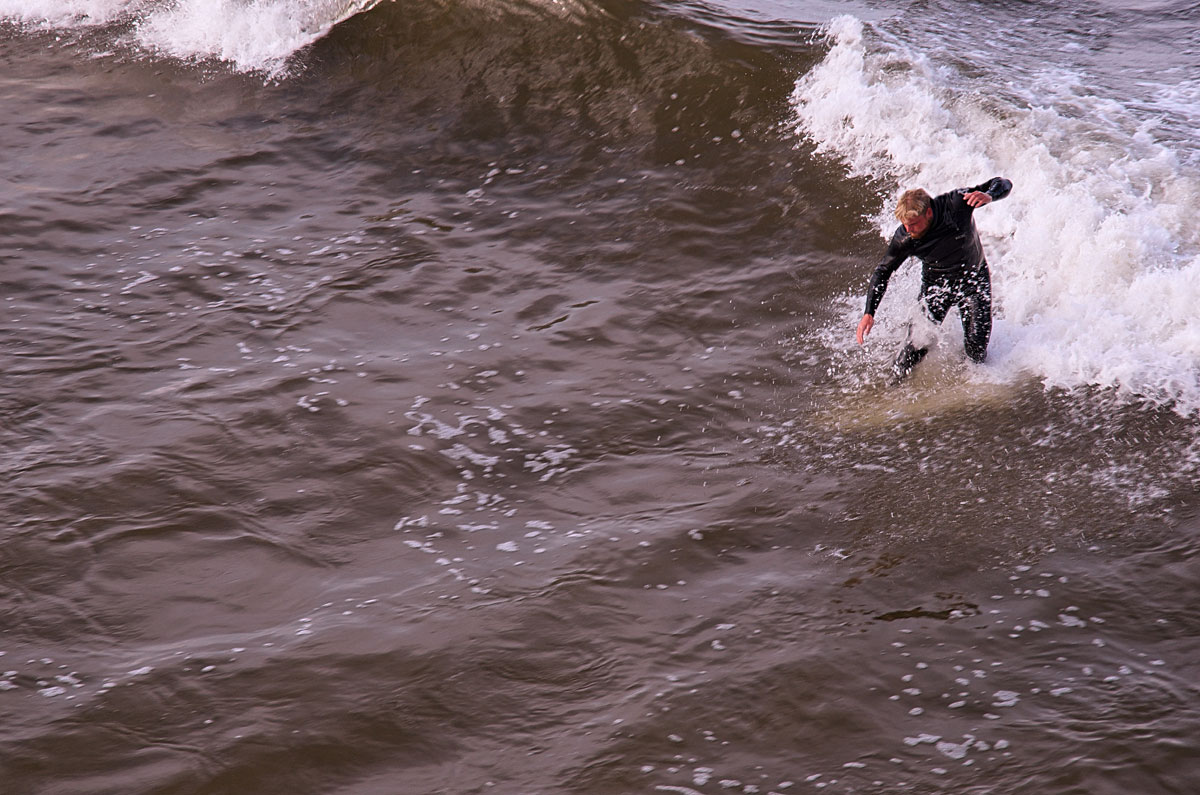 Pismo Beach is popular with surfers of all levels with its wide breaks at high tide and sandy bottom with no protruding rocks.
There was a "surfing" cow by the pier, which was once a member of the San Luis Obispo County "CowParade" of life-size, fiberglass cows.
The cows, made by local artists, were auctioned in 2016 and raised thousands of dollars for charity.
Santa Barbara
South of Pismo Bay, much of the drive was not next to the coast and through agricultural areas.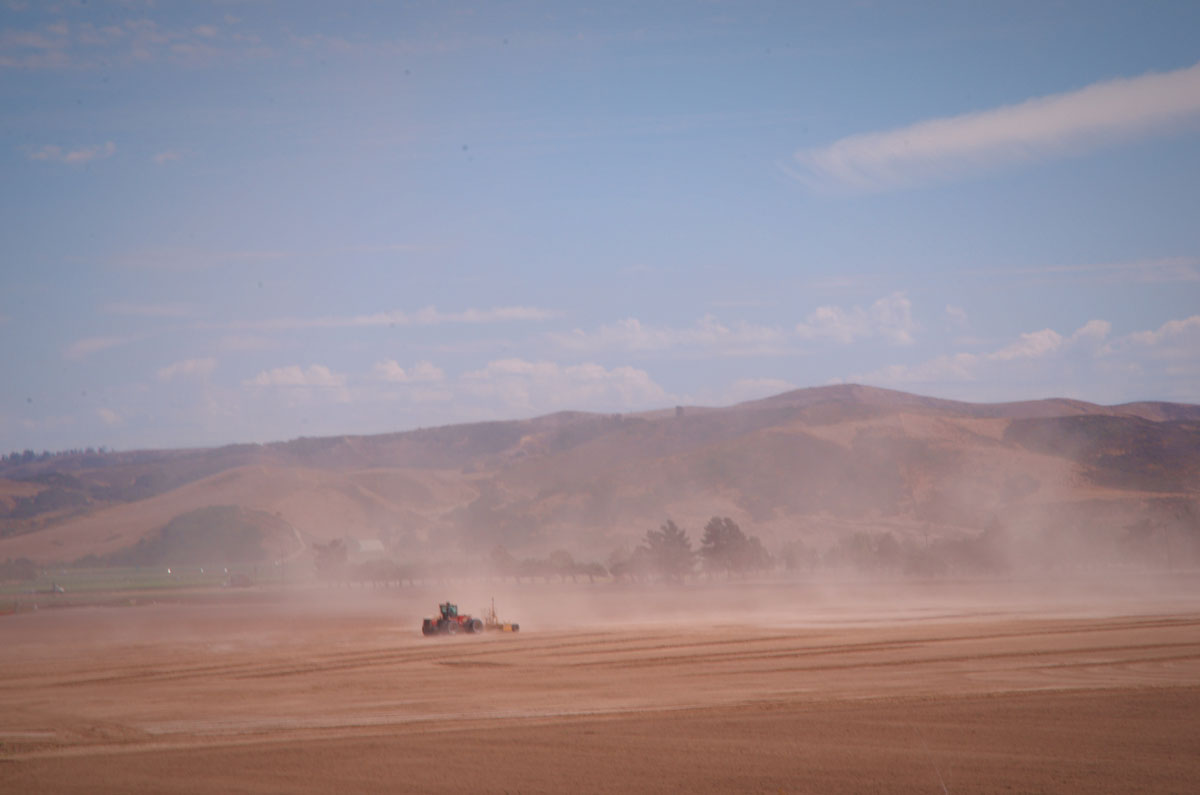 Santa Barbara is a coastal city with fair weather, Spanish-inspired architecture, and notable museums. We stopped for a great vegan lunch at Mesa Verde Restaurant with Mediterranean-inspired menu options.
Drive to Los Angeles
After lunch in Santa Barbara, we had only six hours to drive to LAX, drop off the rental car, check-in, and go through security, so we couldn't linger. We drove on I5 to make better time and soon entered the suburbs of Los Angeles.
Final Thoughts
We could've spent double the time, but our drive was enjoyable and well worth it. It had been many years before when I first traveled this route with my friend, Phil. I always remember the timeless beach communities and fresh ocean breezes. Upon returning, I still found the same magic, as shown by this photo of Pismo Beach Pier.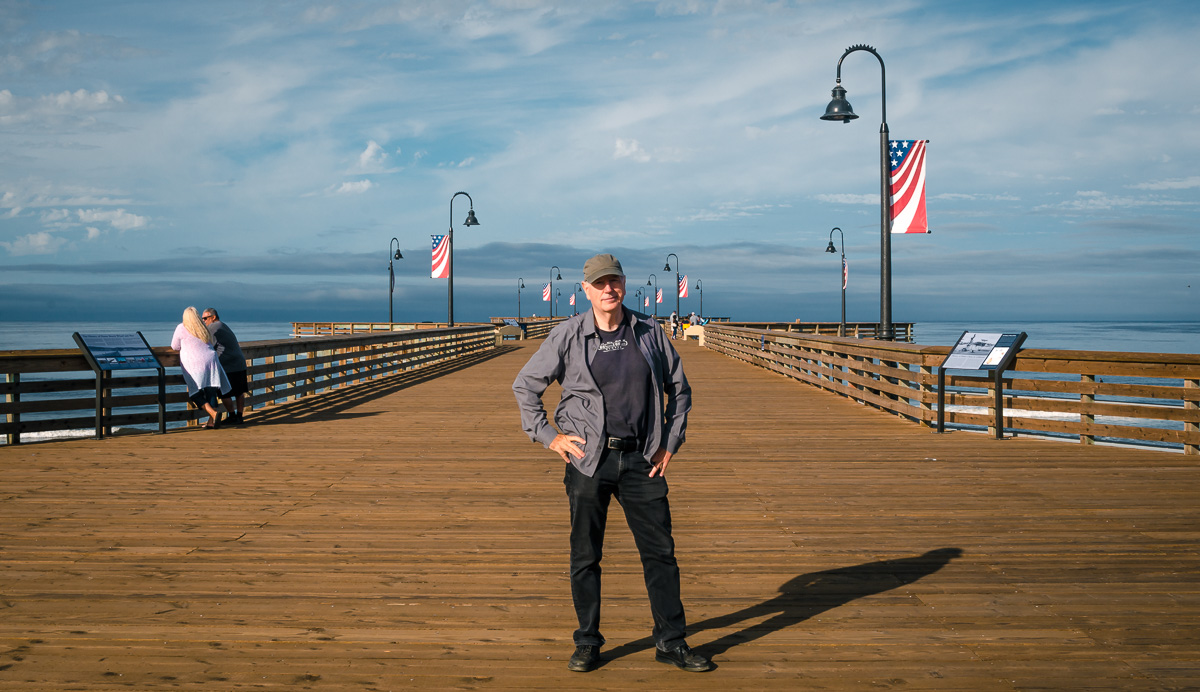 I wish that everyone could experience this remarkable drive.